The 2022 International Day of Mathematics
This was the third celebration of the IDM since UNESCO proclaimed it in 2019.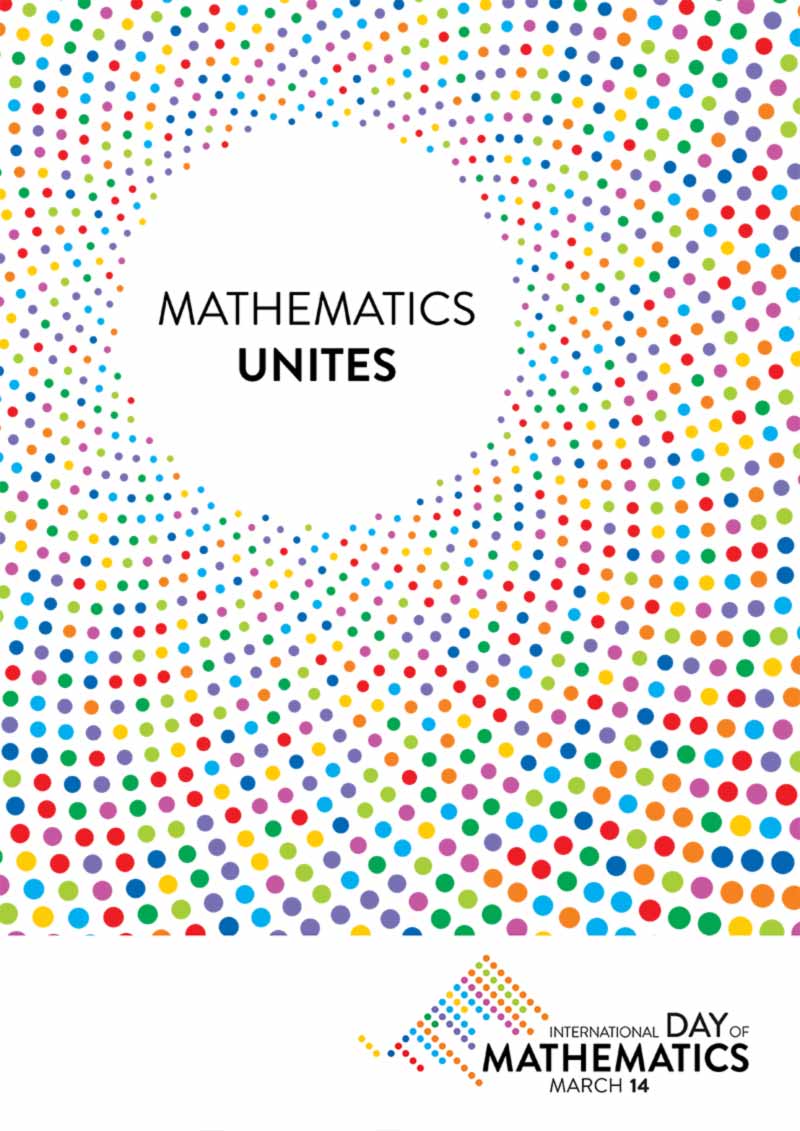 The 2022 theme was proposed by Yuliya Nesterova, a graduate student from the University of Ottawa in Canada. She explains:
"Mathematics unites, to signal that it is a common language we all have and a common subject with which to find one another."
The Mathematics Unites Photo Challenge
To celebrate the 2022 IDM we invited you to participate in our Photo Challenge by sending us a photo with something mathematical you built, drew, found, formed using people's bodies, revealed, or is located near from where you live.
We were amazed to receive over 3200 creative, beautiful and inspiring photos showing the many ways in which we understand and experience mathematics in our daily life. We selected some of the best pictures and created three galleries and an interactive map to explore and discover pictures from all over the world.
Many Celebrations
In 2022, people and organizations all over the world announced events in their cities:
The Global Online Celebration
From the start of March 14, 2022, in New Zeland until its end over the Pacific almost 48 hours after, we live-blogged photos of events and celebrations, videos, and featured posters from our challenge.
See the 2022 Online Celebration live blog.
Our main event in the online celebration was a live stream with special guest speakers showing us how Mathematics Unites.