Decorate your event
In this page you'll find resources and ideas to announce your event and decorate your venue and make it pop. Make the occasion special by dressing up the event space in an extraordinary and mathematical way.
Create posters to announce your event using our template. They feature an empty space in the bottom where you can write your plan for the celebration, the event's time and place or a website address where people can find more information.
This year's poster is based on the 2023 theme, Mathematics for Everyone.
The poster needs to be completed by you! Team up with some students, friends, or colleagues and draw a different face on each dot. Illustrate the diverse people who can experience mathematics through exploration, play, creativity, research, learning, problem-solving, curiosity, and more!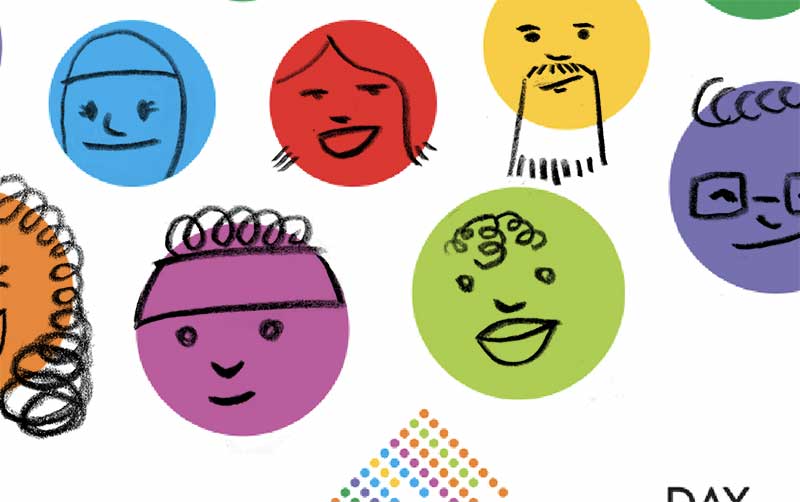 The poster's dots were generated with a Javascript program. You can download it and modify it to create different patterns. You can also experiment with the code in your browser.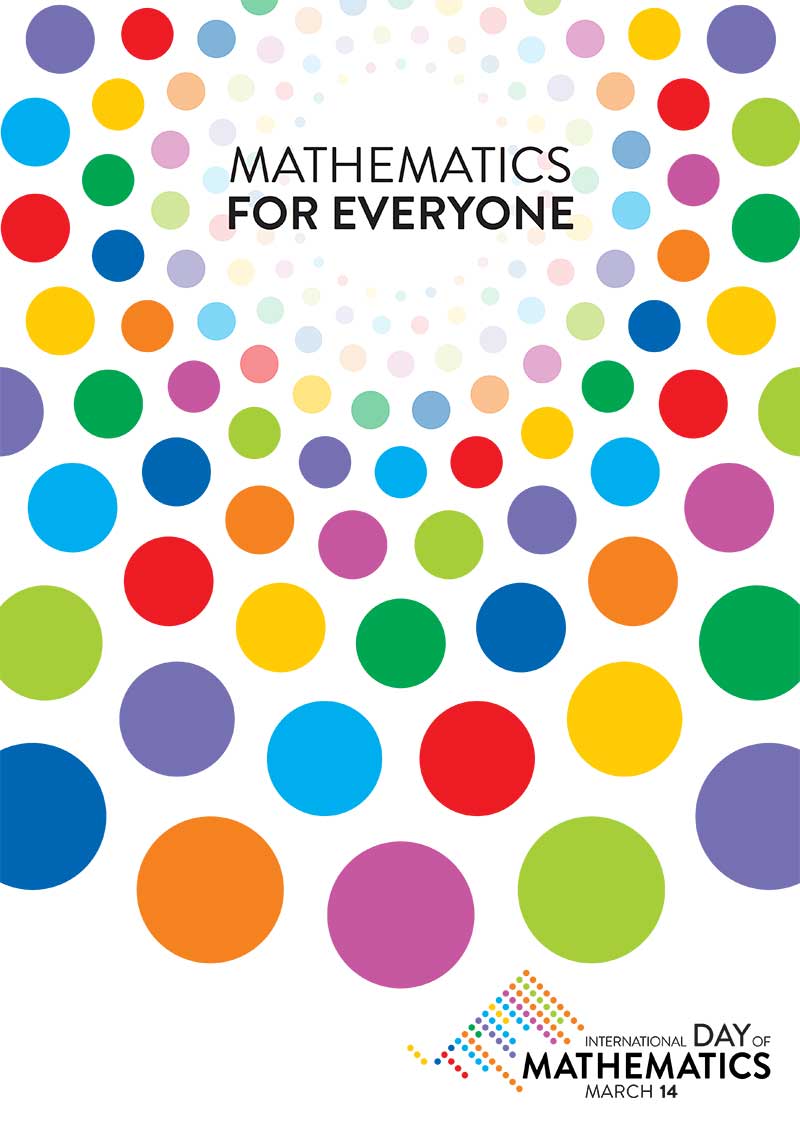 Pins are fun handouts and allow you to proudly wear the IDM logo all year long. Many print shops can produce pins in various sizes. The files provided are in vector format and can be adapted to any size. You can tweak the colors as well!
NOTE: The PDF files are prepared for the indicated sizes and include an extra bleed area to avoid a white outline in the pin's border.
In our logos page you'll find the official IDM logo in several languages and variations (color, black and white and dark background).
You can use these files to print banners, signs and flyers of any size (the files are in vector format so they can be enlarged without loss of quality) or to create T-Shirts, pins, stickers and more.
Check the logo usage guidelines in the same page to find what the acceptable uses are.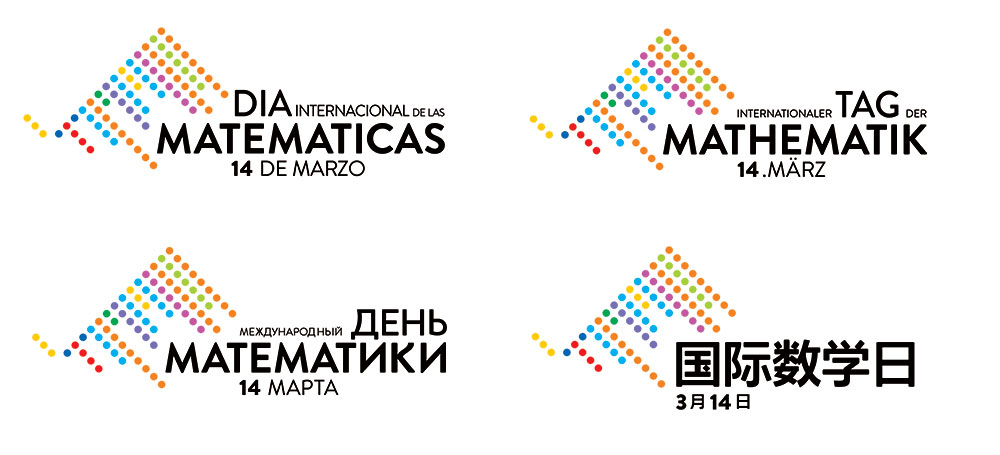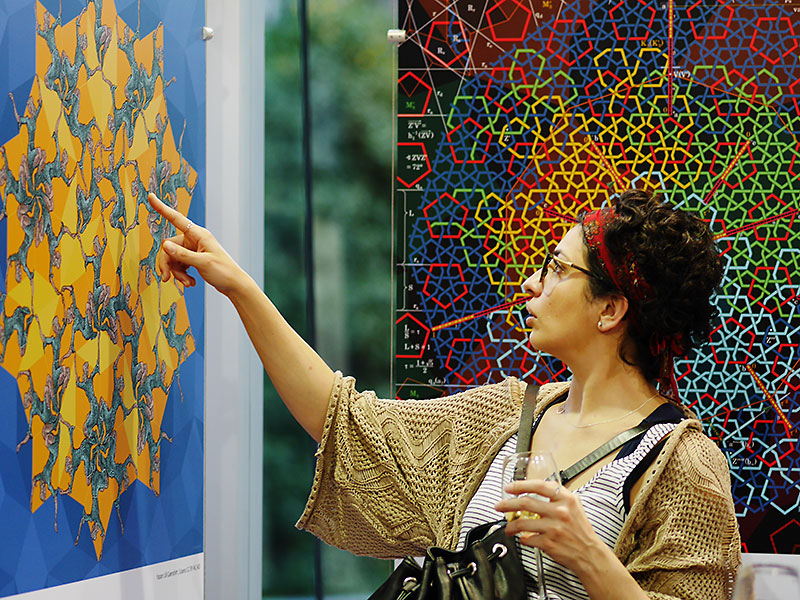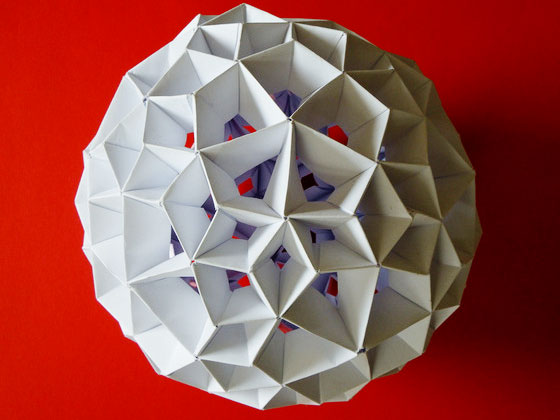 Mathematical origami and paper models make for great decorations for math parties. They can be built using papers of different colors or patterns and placed on surfaces or hung from the ceiling, near windows or on doorways. Paper polyhedra of alternating colors can be built and threaded together to form a garland.
You can even make a pre-celebration group activity out of building these decorations. This modular origami (pictured) is based on a simple hexagonal module which can be repeated many times and joined in a variety of ways.
This mathematical origami page also offers many downloadable models of simple solids and more complex origami.