The International Day of Mathematics (IDM) is a worldwide celebration. Each year on March 14 all countries will be invited to participate through activities for both students and the general public in schools, museums, libraries and other spaces.
Months
Days
Hours
Minutes
Seconds
March 14 is already celebrated in many countries as Pi Day because that date is written as 3/14 in some countries and the mathematical constant Pi is approximately 3.14.
The International Day of Mathematics is a project led by the International Mathematical Union with the support of numerous international and regional organizations.
The 2020 International Day of Mathematics
Relive the launch of the first IDM, which took place through our website with announcements, videos and images of events happening globally.
Watch the video we created with clips sent from all over the world by people showing us how Mathematics is Everywhere.
Send us your ideas about what the theme should be for next year's celebration. You have time until the 9th of May.
People and organizations all over the world announced events in their cities:
Please note that many planned IDM events have been cancelled due to COVID-19
As part of the celebrations we put together a video with clips submitted by math lovers all over the world who wanted to show that Mathematics is Everywhere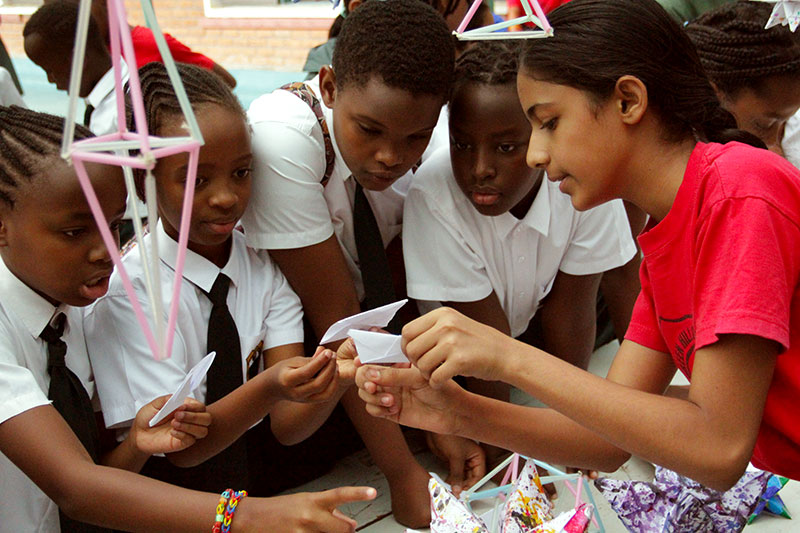 Find an event near you
This website will give you detailed information about events in your town.
Available a few months before IDM
Keep in touch and receive updates and news about the International Day of Mathematics via email
You will only receive one or two emails per month at most. Your personal data won't be shared with any third party nor used for any other purposes, and you can unsubscribe at any time.
A new theme every year
Every year we'll announce a new theme to flavor the celebration, spark creativity and bring light to connections between mathematics and all sorts of fields, concepts and ideas.
The theme for 2021 is Mathematics for a Better World
As the world faces the COVID-19 pandemic, mathematics provides its models and tools to help us understand, monitor, and control the spread of the virus. It is also used to create weather forecasts and prepare for natural disasters. It warns us of climate change and helps us to anticipate and mitigate its consequences.
Mathematics is central to the efficient organization of societies for the benefit of all citizens. It optimizes transportation and communication networks and enables smart planning and management of health, economic, and social systems. Science and mathematics have a crucial role in steering decisions to promote peace and social justice.
As a common language to the planet, mathematics is an essential part of humankind's cultural heritage. It is present in arts, music, and games, for human enjoyment and well-being.
In the coming weeks we'll publish more information, activities and resources to help you celebrate Mathematics for a Better World with us on March 14, 2021.
Support for the International Day of Mathematics
The International Day of Mathematics (IDM) is supported by the following international and regional organizations: