The International Day of Mathematics (IDM) is a worldwide celebration. Each year on March 14 all countries will be invited to participate through activities for both students and the general public in schools, museums, libraries and other spaces.
Months
Days
Hours
Minutes
Seconds
Recent news
2021-11-05
Our
event map
is back online, showing events for the 2022 celebration. Planning an avent?
Let us know
!
2021-08-02
The theme for the 2022 IDM is
Mathematics Unites
.
Learn more!
2019-11-26
UNESCO proclaimed March 14 as the International Day of Mathematics on the 40th session of the General Conference on November 26, 2019.
March 14 is already celebrated in many countries as Pi Day because that date is written as 3/14 in some countries and the mathematical constant Pi is approximately 3.14.
The International Day of Mathematics is a project led by the International Mathematical Union with the support of numerous international and regional organizations.
Join the 2022 celebration
The best way to celebrate the IDM is to host your own event.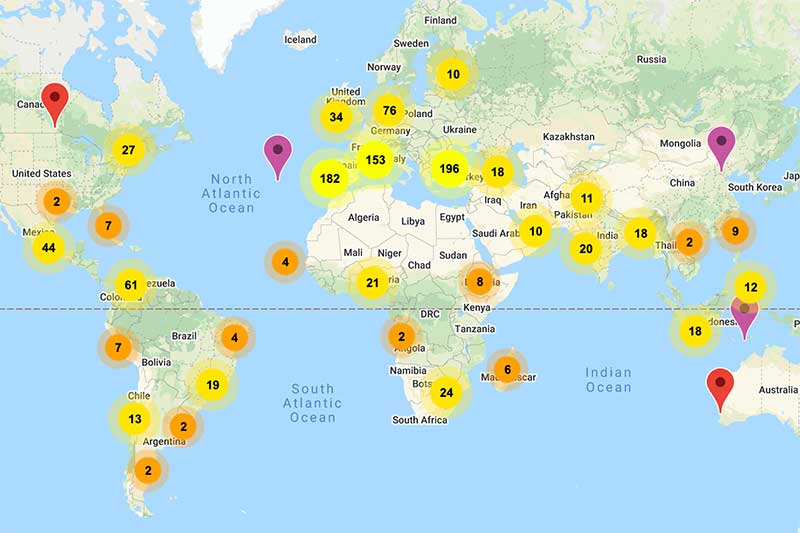 Publish it in our map
We'll help people in your town find out about your event.
Available a few months before IDM
People and organizations all over the world announced events in their cities:
Keep in touch and receive updates and news about the International Day of Mathematics via email
You will only receive one or two emails per month at most. Your personal data won't be shared with any third party nor used for any other purposes, and you can unsubscribe at any time.
Every year we'll announce a new theme to flavor the celebration, spark creativity and bring light to connections between mathematics and all sorts of fields, concepts and ideas.
The theme for the 2022 International Day of Mathematics is Mathematics Unites
It was proposed by Yuliya Nesterova, a graduate student from the University of Ottawa in Canada. She explains:
"Mathematics unites, to signal that it is a common language we all have and a common subject with which to find one another."